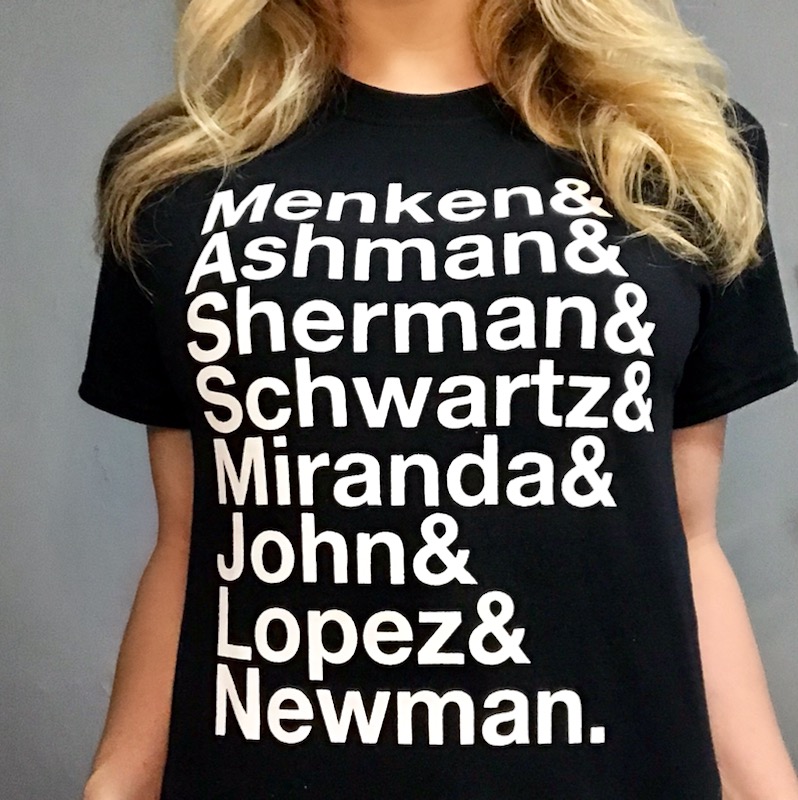 Composer List Shirt
Wear the names of these musical legends proudly! These are the folks behind your favorite songs at every Little Mermen concert.
The front of this shirt lists composers and lyricists who gave a mermaid her voice, magic to a flying nanny, hope to a hidden hunchback, a strong will to a Polynesian princess, pride to a royal lion, ice powers to a snow queen, and friendship to toys….
AND on the back is our TLM official logo!
A great conversation starter for fellow Dis-nerds who appreciate these geniuses as much as you do!